* Products are not yet available for online purchase, please contact the sales team directly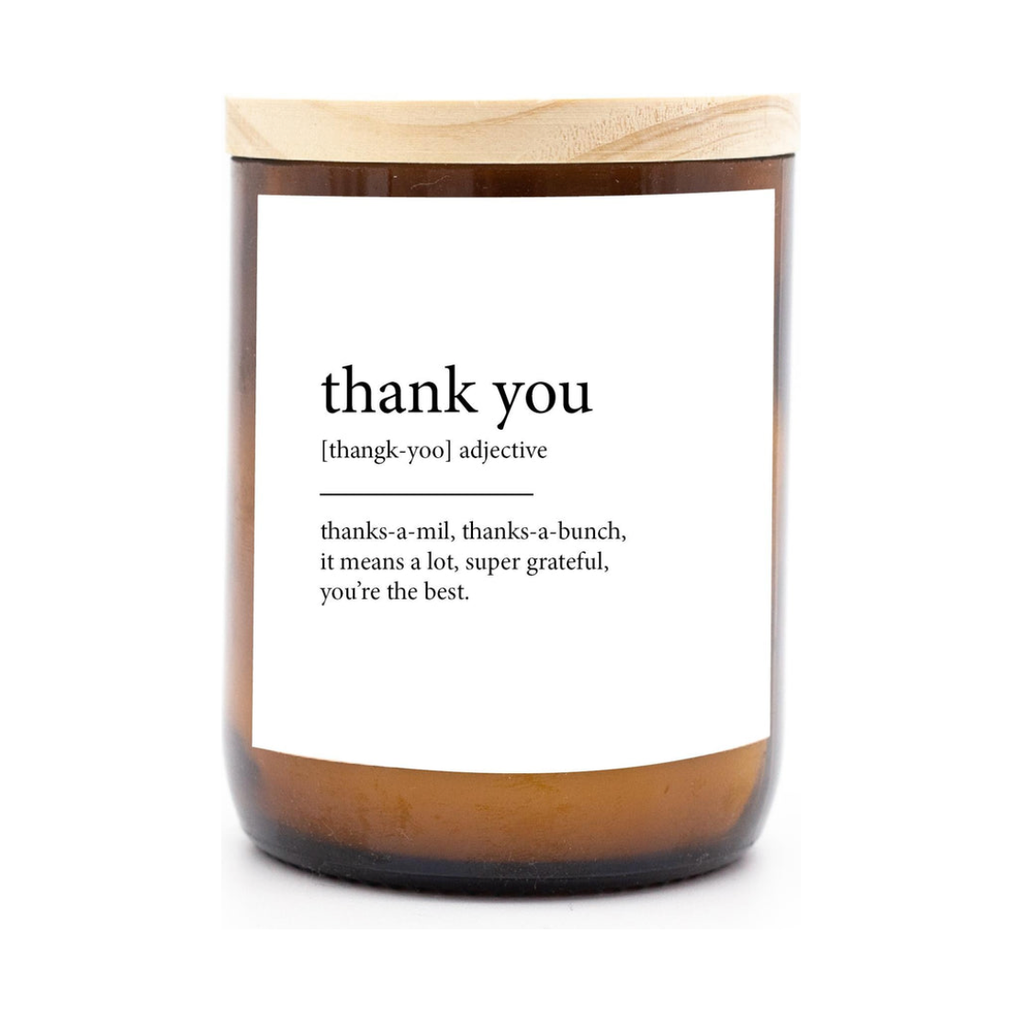 Dictionary Candle - Thank You
$43.75
Our Dictionary Meaning Candles, we have put together our own meanings of the words into these super cute candles!
~ Enjoy 40 hours of bliss.
~ 260g
~ Made with creamy renewable soy + coconut wax blended with our own Australian made fine fragrance oils and enriched with essential oils.


"thank you - thanks-a-mil, thanks-a-bunch, it means a lot, super grateful, you're the best."